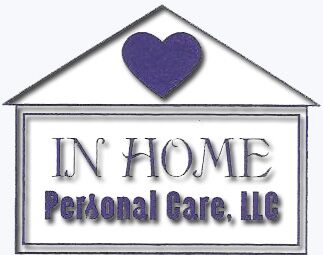 What our Clients say about, In Home Personal Care LLC.


In Home Personal Care, always sent us caring professional reliable companions for my father. Couldn't have gotten through the last three years without them!!! Thank you all!!

Lana
Sandy, Please make sure the girls who cared for our mother get this. They were wonderful! You should be very proud of them. From the bottom of my heart,  Thank you
Tom
________________________________________________________________________________________
The girls from In Home Personal Care of my mom in her last years.  They treated her like she was their mom, even when mom was being ornery.  You couldn't ask for a better group of ladies! 
 Don.

In Home Personal Care, LLC, provided the support and loving care my parents needed over the past 18 months. After assessing our parents' needs, which grew in time, Sandi and Shelly found individuals who met and exceeded my family's expectations. Our caregivers were warm, friendly, and patient! They prepared meals, did light house keeping, changed bed sheets, did laundry, and assisted with showers and dressing. These women frequently went over and above what was expected of them. Some cooked meals on their days off; others brought in special baked treats. One kept the bird feeders filled so my parents could bird and squirrel watch; others styled my mom's hair or painted her nails. When my mom turned 89 in August, her caregivers celebrated her birthday with decorations, cake, song, and gifts. When my father passed away in September, the same caregivers were incredibly supportive of my mother (and family) and helped keep her strong. Finally, at Christmas, just before we moved our mother, these wonderful women decorated a Christmas tree in my mother's favorite room. They decorated, played Christmas carols, and tried to keep our mom's spirits high. My family and I will always be grateful for the loving care and support our parents received through In Home Personal Care. In Home Personal Care made a difficult, challenging time much easier for our parents and our family.


____________________________________________________
_____________________________________________________________________________________
Thank you so much for the wind chime. The saying on it is beautiful! I love all of you.
 Thanks for being there for me.
______________________________________________________________________
Very Dependable, Very Respectful, Neat and Clean and Super Pleasant to have in our home.
Danielle-was amazing during this time. God Bless her & the families she has helped. I couldn't of ask for better. They became family and not employees. Thank you so much to IN Home Personal Care LLC. for helping us.
Crisan Family
Are you and experienced caregiver, companion, CNA and interested in working with clients in their homes? Please feel free to fill out an application. We are looking for experience, compassion, depenable and willingness to work. State requires a criminal background check. TB test annually, a physical prior to starting work, a current driver's license, proof of auto insurance, a dependable car.
Click here to Download this Application
and email to inhomepersonalcare@att.net or feel free to bring the application in to 17642 Morse st, Lowell, IN